Eden Ventures Team
The team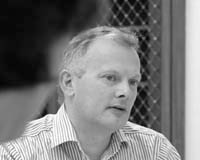 Mark Caröe
Mark has 18 years' experience in the financial management of technology companies, with nine years in the IT software industry.
Mark joined Division Group as Finance Director in 1994 and was responsible for handling the sale of the company to Parametric Technology. In 1999 he joined Paragon Software as Chief Financial Officer and, within seven months, took the company from a valuation of circa $50m to $500m with its sale to Phone.com (Openwave). Mark then worked in the M&A function at Openwave.
Prior to joining Eden in 2003, Mark was Finance Director at leading telecommunications software company Apertio. He is a Chartered Accountant and brings rigorous operational and financial management experience and control to the portfolio. Mark oversees all of Eden's investments from a financial perspective.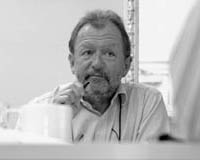 David Embleton
With over 40 years' experience as developer, manager, entrepreneur and director of software businesses, David is co-founder of Eden Ventures.
In 1979 he established the successful software house IPL, remaining company Chairman until 1994. Since the mid 1990s, David has been a seasoned investor, non-executive director and chairman in early stage software companies. He co-founded Cramer Systems (sold to Amdocs in 2006 for $425m) and Smartgroups (sold to Freeserve in 2000 for $95m), amongst others. He was Pro-Chancellor at the University of Bath from 1996 to 2003 and helped launch several companies, including AIM-listed Ingenta and drug delivery company Vectura. He is currently Chairman of the Sulis Seedcorn Fund which provides support for the early stage commercialization of research generated by the Universities of Bath, Bristol and Southampton.
He brings vast experience of the enterprise software arena and an unparalleled network of industry contacts.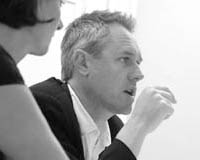 Mark Farmer
Mark has 25 years' experience as entrepreneur and manager in the telecommunications software industry and is a co-founder of Eden Ventures.
In 1991 he co-founded Metrica Systems, which became the leading supplier of performance management software to the telecommunications industry. During his time there Mark grew sales from zero to $28m, winning over 150 customer installations worldwide. Metrica was acquired by ADC Telecoms in 1996. Mark subsequently
co-founded Smartgroups, one of the first communities web sites, (acquired by Freeserve for $95m), and Cramer Systems, which emerged as the leading supplier of inventory systems to the telecommunications industry (acquired by Amdocs for $425m).
With a strong investment track record and considerable management experience, Mark brings extensive domain knowledge of the telecommunications industry and sales skills to the Eden team. Mark was awarded the VC Personality of the Year Award, 2007, by Investor AllStars.
Mark leads Eden's investments in Apertio (www.apertio.co.uk), recently acquired by Nokia Siemens Networks for $210 million, Tribold (www.tribold.com), Truphone (www.truphone.com), Ontology Partners (www.ontology-partners.com) and VoiceVault (www.voicevault.com).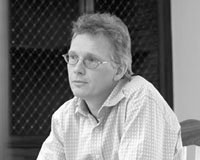 Charles Grimsdale
Charles has 23 years' experience as an entrepreneur and operational manager in the software and digital media industry and is a co-founder of Eden Ventures.
In 1989 Charles founded interactive 3D software company Division Group and, as Managing Director, led the successful growth of the company for ten years. In 1993 the company achieved a full listing on the London Stock Exchange and was subsequently sold to Parametric Technology in 1999. In 2000 Charles founded On Demand Distribution (OD2), to provide digital music distribution services to record companies. Today, OD2 powers the digital music services of many major online brands. OD2 was acquired by Loudeye in 2004, creating the world's largest business-to-business digital music company, which in August 2006 was then acquired by Nokia.
Charles brings to the team his deep domain knowledge of digital media as well as operational management skills. At Eden he is responsible for investments in Secerno (www.secerno.com), Exabre (www.exabre.com), Mobyko (www.mobyko.com), blinkBox (www.blinkbox.com) and We7 (www.we7.com).
Peter Jones
Peter has 24 years' experience as an entrepreneur and technologist in the software industry, the last 17 years focussed on the mobile sector.
In 1991 he co-founded Metrica Systems, which became the leading supplier of performance management software to the telecommunications industry. As Technical Director, he led the team that built the Metrica/NPR product, which was one of the most widely deployed OSS ever. He subsequently joined SignalSoft, the leading supplier of mobile location services and infrastructure, later becoming its CTO. He was part of the team that saw the company through its NASDAQ IPO in 2000 (post-issue market cap of $250m) and then its sale to Openwave. He was then Strategy Director of Actix Ltd, the wireless engineering company, where with the CEO he led the sale of a majority stake to private equity firm Summit Partners, at a $100m plus valuation.
Peter brings deep technical knowledge in mobile as well as extensive operational experience as a CTO. He is responsible for Eden's investment in Zemanta Ltd. (www.zemanta.com).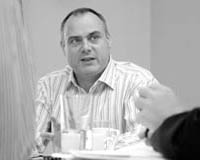 Ben Tompkins
Ben has 21 years' experience advising and investing in privately-owned and venture capital-backed business in Europe and North America. Ben spent the first 18 years of his career in corporate finance, advising on over 75 transactions and specializing in the software and digital media sectors.
Ben worked in London and New York before joining Broadview International (now Jefferies Broadview) in 1993. At Broadview,
Ben was a Managing Director in the European office, was Co-head of the software, services and media global market group and led the development of the global digital media group. He has advised on transactions involving Yahoo!, IAC, Vivendi, News Corp, Microsoft, Openwave, Lagardere, British Telecom, Cendant, E*trade and Experian.
A lawyer by training with a LLB business law degree and a barrister, Ben joined Eden in September 2006 and brings exceptional fund-raising and exit experience to the team.
Ben focuses on the digital media, internet, mobile and e-commerce sectors and is responsible for Eden's investments in Reevoo (www.reevoo.com), SmithBayes (www.smithbayes.com), Pixsta (www.pixsta.com), huddle (www.huddle.net) and Borro (www.borro.com).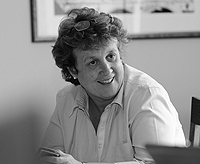 Karen Slatford
Karen brings over 25 years' management experience within the global technology industry to the Eden team, including several appointments at chairman and non-executive director level.
Karen joined Hewlett-Packard in 1983 and held a number of senior roles in HP UK and EMEA before becoming VP of Global Sales and Marketing and Chairman HP UK. Subsequently, she has held a number of executive and non-executive positions in both publicly-quoted and privately-funded technology companies across Europe.

Karen is currently Chairman of Neverfail Group, a supplier of continuous data protection software and is a non-executive director of Volex plc.
Bringing a wealth of industry insight and knowledge to the team, Karen is responsible for sourcing and evaluating new investments as well as providing strategic guidance to Eden's portfolio companies.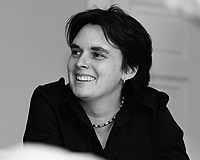 Jane Burgoyne
Jane qualified as a Chartered Accountant with PricewaterhouseCoopers in 1999 before spending six years with the finance team at FTSE-listed international media company Future plc, becoming Group Financial Controller in 2004.
At Future, Jane worked closely with the finance teams across Future's seven international territories, implementing and monitoring sound financial management and controls. In addition, she played a key role in all aspects of plc reporting, including the conversion to IFRS and a number of complex transactions, notably a £30m Rights Issue and acquisitions with a total consideration of more than £70m.
Jane joined Eden in 2006, her role is to work closely with Eden's expanding portfolio of companies by providing hands-on advice and guidance in all areas of financial management and control. Jane's particular focus is in very early stage investments, where she plays an active role in creating robust financial targets and reporting. Jane is also responsible for Eden's internal financial management.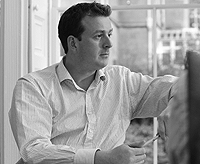 Angus Neil
Angus is an IFRS qualified accountant with seven years' audit and assurance experience with Ernst & Young, most recently in the financial services sector.
At Ernst & Young, Angus led fieldwork teams on varied assignments, including global group reporting with listed statutory accounts, Sarbanes Oxley s404 testing and compliance reporting, performance of SAS70 reviews for US investment banks and general forensic accounting services. Periodically, Angus was engaged in an advisory capacity in respect of complex data manipulation and modelling techniques and specialist analytics requirements. More recently, Angus played a key project management role around data migration in the global implementation of the firm's new audit methodology software.

Angus joined Eden in 2008, where his main focus is on Eden's internal financial systems and reporting. In particular, he is responsible for the monthly financial analysis of Eden's investments, including the monitoring of key performance indicators across the portfolio. In addition, Angus works directly with a number of portfolio businesses assisting with internal reporting and forecasting.

James Routley
James has 18 years' experience as an IT and digital media professional, with particular specialist focus on new media,
e-commerce, mobile, cross-platform integration and flexible systems design.
He spent time as a developer at IBM before switching to project management at NatWest. He then became one of the very first employees at On Demand Distribution (OD2), where he spent seven years as a member of the senior management team. When Nokia ultimately acquired OD2 in 2006, James then spent 14 months with Nokia Music helping to define their future user experience.
James brings a track record of designing and delivering successful and innovative solutions to problems, with the sought-after ability to bridge the gap between the technical and non-technical. At Eden, he is responsible for researching market sectors to identify seed and early stage investment opportunities. He also acts as a consultant in his areas of expertise to portfolio companies and takes part in the due diligence process for new investments.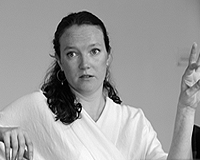 Katy Turner
Katy has over 10 years' marketing experience in publishing and in the mobile sector, where she spent eight years with leading communications company Orange.
Katy joined Orange in 1999 to work in the strategic partnerships function and subsequently held a number of positions within Orange UK, including being appointed as Product Development Manager, responsible for the launch of services to the UK market, including BlackBerry from Orange. Following this, Katy moved to work for Orange Group, where she took on the role of International Product Manager, focussing on device strategy, marketing and service. During her remit with Orange, Katy also held the post of Segment Manager for
multi-national corporations and corporate customers across the Orange European footprint.
As a certified marketer with the Chartered Institute of Marketing, Katy brings mobile and business-to-business marketing knowledge and experience to Eden's research programme, which provides a strategic and proactive focus to Eden's investment decisions.